According to dictionary.com, Grumpy [gruhm-pee] means surly or ill-tempered; discontentedly or sullenly irritable; grouchy.
CMO is an abbreviation for Chief Marketing Officer – which – according to Wikipedia is a corporate executive responsible for marketing activities in an organization
Thus, the title – GrumpyCMO – refers to the authors belief that today's marketing is full of fluffy buzzwords and hype. And it somebody needs to call it.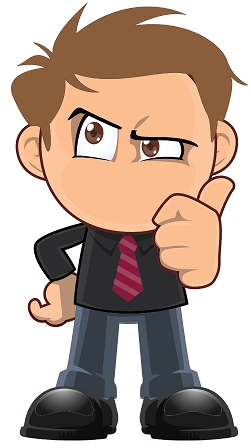 The author, Bo Ekkelund has been in marketing since the turn of the century mainly focusing on enterprise software and SaaS solutions. GrumpyCMO is where he blogs on marketing strategies and tactics.
Too often do we get caught up following what others are doing, rather than truly evaluating whether this latest marketing technique actually brings value – or if it is just a repackaged way of doing what we have always done.
As marketers, we have an important job to play, and while we also have an obligation to keep up with the latest marketing techniques and methods, we need to evaluate these critically and carefully select the best marketing mix for our organization.
This is our job – and GrumpyCMO seeks to challenge the readers by taking  a critical approach to the different marketing strategies out there, thereby hopefully making you – the reader – reflect and help you make better marketing decisions.




The blog welcomes discussions, so please share your thoughts using the comments functionality below each blogpost. Also, don't forget to subscribe to the mailing list, so you will be notified whenever GrumpyCMO is updated. A new blog post is posted every 2-5 weeks, and the list is only used for that. Nothing else.